24 Hour Towing
Cawarra Smash Repairs can offer affordable 24 hour towing service anywhere in Sydney.
Towing services available:
Accident towing service
Breakdown towing service
Insurance towing
Emergency services 24 hours 7 days a week
Sydney wide towing service
Transporting vehicles
If you and your car are stranded, think of Cawarra Smash Repairs on 0414 350 308 for towing assistance, or visit our Had An Accident? page for our step-by-step accident guide.
Book now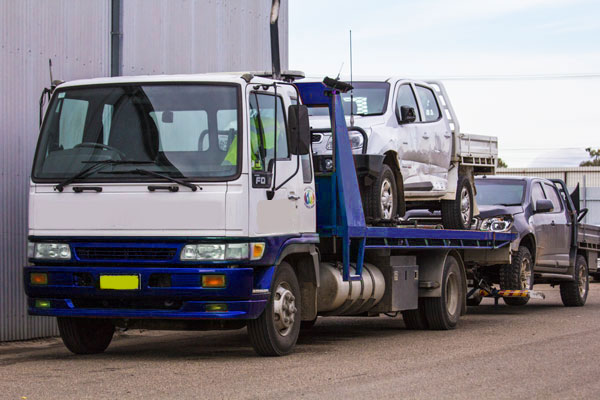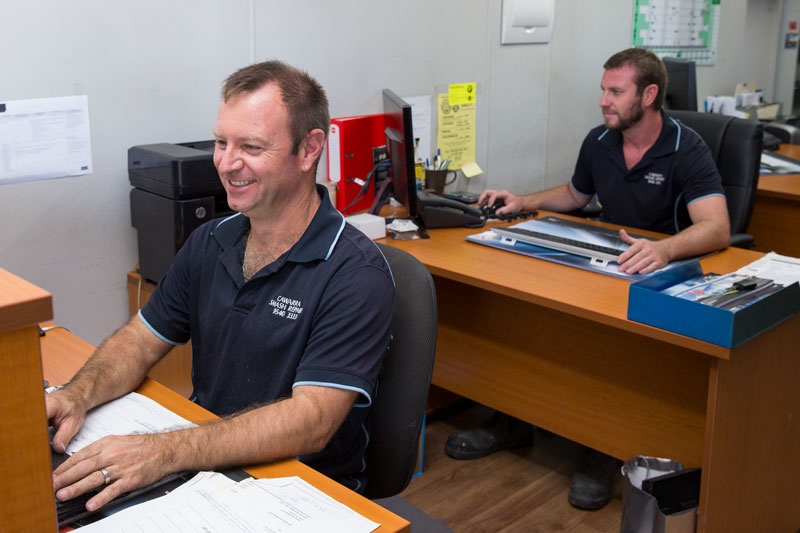 Insurance Assistance
Cawarra Smash Repairs is a preferred repairer for Allianz Insurance, Budget Direct and Shannons, and we're authorised to carry out repairs for all other insurance companies, private repairs large or small as well as fleet.
To find out more about our administration services, give us a call today, or visit the Had An Accident? page for a step-by-step guide to ensuring you get everything you need before you claim.
Book now
Chassis Alignment
After a particularly heavy crash, it's likely that your vehicle's chassis, the structural skeleton of your vehicle, is bent out of shape, complicating repairs and making your vehicle more difficult to drive.
Our Car-O-Liner and Car-O-Tronic computerised chassis measurement and alignment equipment can compare your vehicle's current state to its original factory specifications, allowing us to determine exactly how and where to correct your chassis' shape. We then use precision leverage equipment to pull your vehicle back into its correct alignment.
Contact us today to find out more about our chassis repairs.
Book now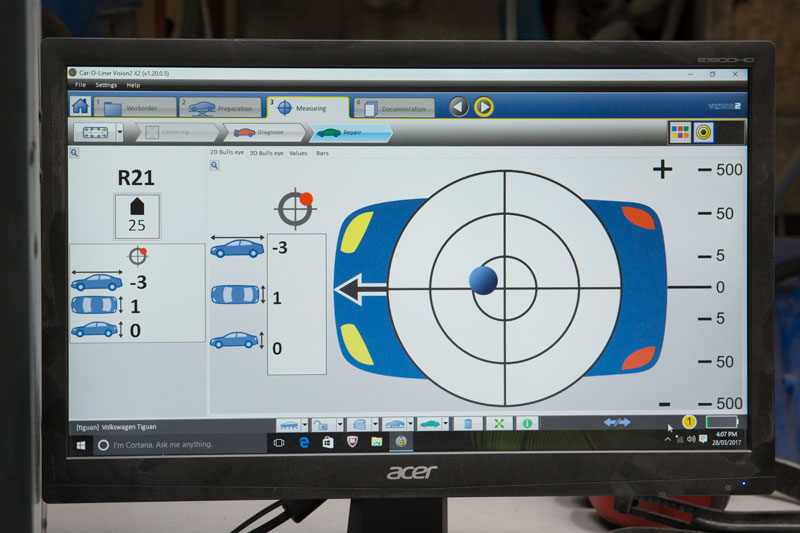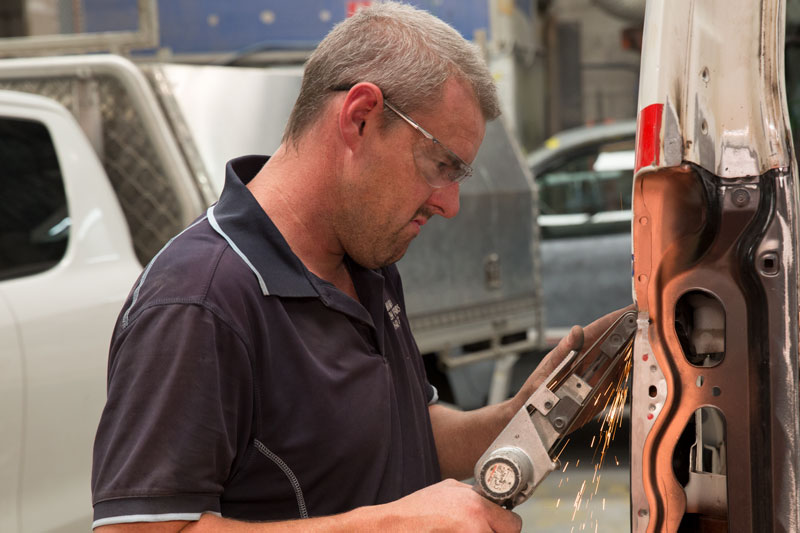 Panel Repairs
Our team of qualified tradesman at Cawarra Smash Repairs bring over 100 years of combined automotive repair experience to return your vehicle to pre accident condition. Our business uses modern quality equipment such as welders, measuring systems and dent pullers and our team follow manufacturers repair procedures to guarantee the highest possible workmanship to your vehicle.
To find out more about our panel beating services, call us today.
Book now
Paintless Dent Removal
In cases where panel damage to your vehicle might be minor, such as hail, stones, or car park bumps, the layer of paint above the dent might be completely undamaged. In cases like this, our paintless dent removal services can cut the cost of your repairs significantly.
Paintless dent removal restores and preserves the vehicles value as it maintains the factory finish. To find out if paintless dent removal is the right solution for your vehicle, give us a call today!
Book now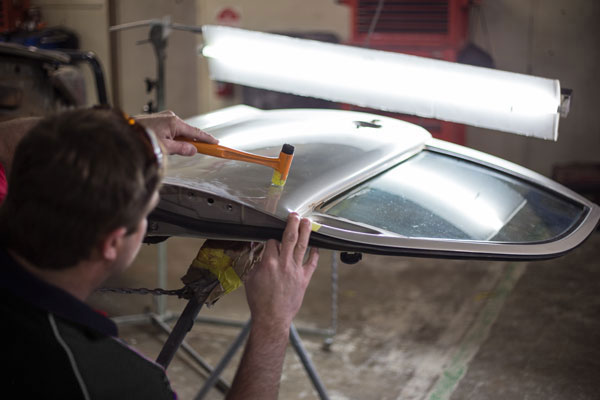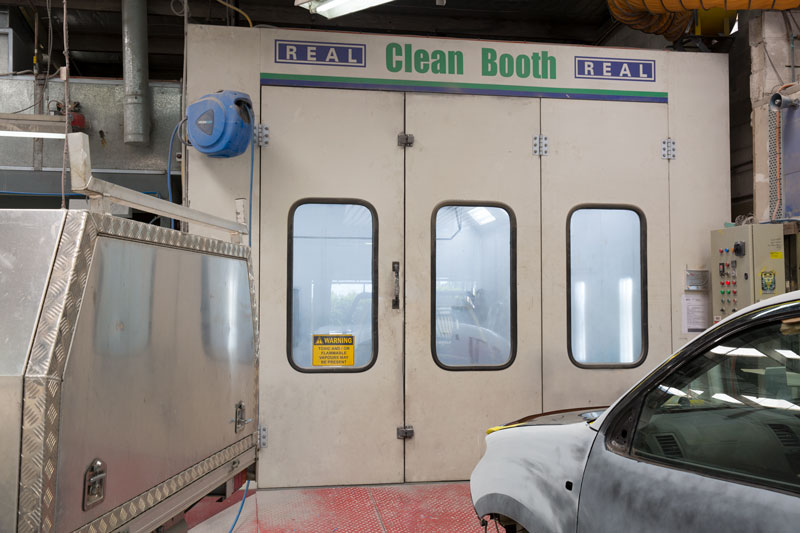 Refinishing
We only use best in the market Glasurit water based paint system which is environmentally friendly. All panels and parts are baked and cured in our heated, ventilated spray booth.
Our experienced team of painters are able to create a perfect match for your vehicle's existing colour, whether it's a month old or forty years old. We have painted everything from helicopters to furniture to metal sculptures.
To find out more about our spray painting services, or for a quote on a refinishing job, give us a call today!
Book now
Restoration Projects
In addition to repairing damaged vehicles by collision, Cawarra Smash Repairs also restore vehicles damaged by time. From classic cars to street rods, we return damaged vehicles to their original glory. Using the finest reproduction and original parts (if able to source), we transform your old, worn vehicle into a work of art!
To inquire about any of our restoration services, contact us today or call (02) 9540 3333.
Book now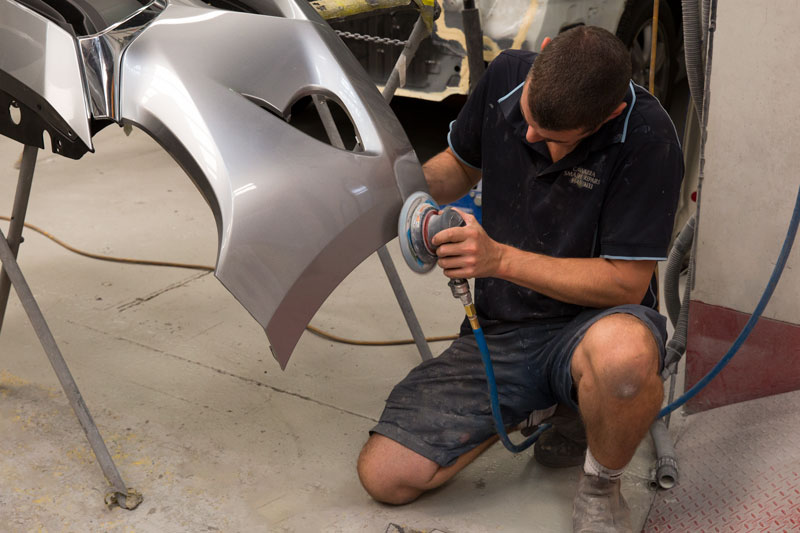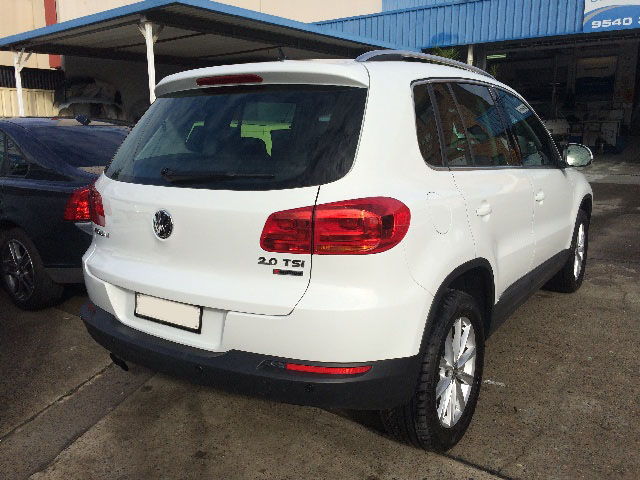 Other Services
To make the experience of getting your vehicle repaired easier for you, we offer a range of other services, including:
Window tinting
Air conditioning regassing
Car detailing
Glass replacement
Pick-up and drop-off within our local area
To learn more about our services, talk to one of our friendly staff by calling us today!
Book now